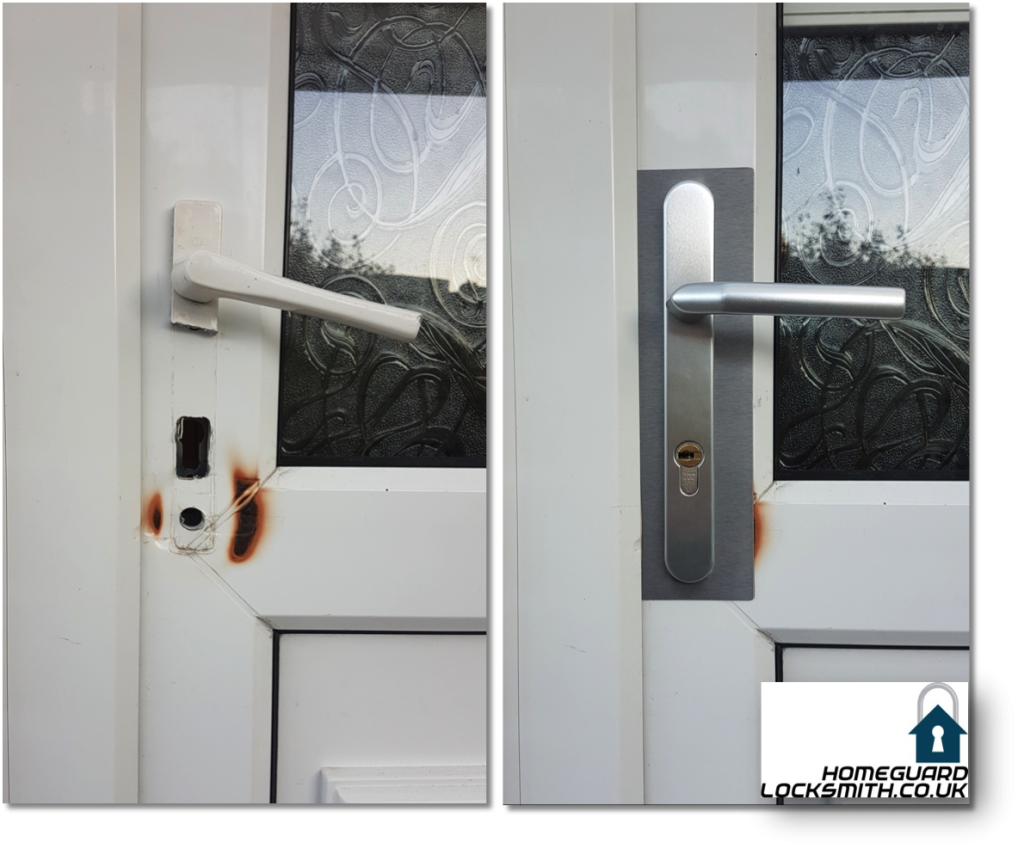 Attacks in the Stockport area from a blow torch that seems unnecessarily destructive. Not only will you need new handles and a new upgraded security cylinder after a break in but now it seems you may also need a new door.
Homeguard Locksmiths can fit cover plates to hide and strengthen the area of the door that has been blow torched. A temporary fix whilst a new door is ordered like the attached photo or in some cases a permanent fix.
Live in the Stockport area and your locks have been snapped, blow torched, picked or drilled, Homeguard locksmiths can help.
See what our customers say about Homeguard locksmiths: